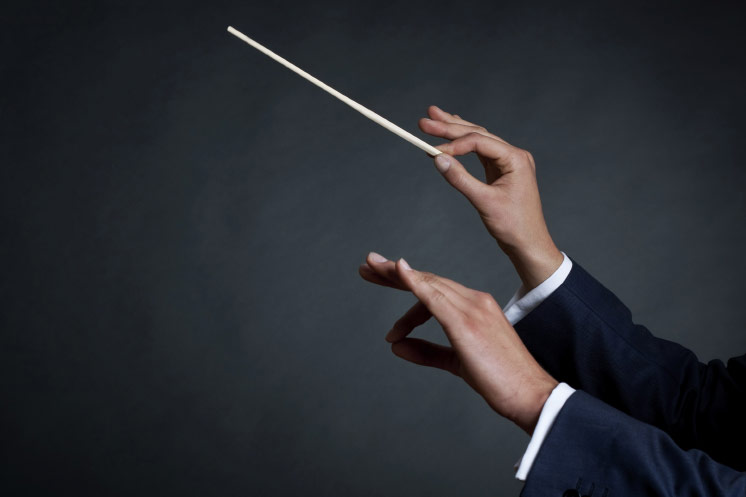 Our role is not to manage assets.
Our role is to advise, organize and oversee.
Using our own tools and a tried-and-tested, SRI-compliant process, at MJ&Cie we:
• Organize investments (strategic allocation: listed and unlisted securities, real estate and alternative investments)
• Consolidate information through regular reporting
• Oversee and coordinate service providers
• Select new service providers if needed (through invitations to tender).
MJ&Cie monitors and maintains a proactive relationship with the investment ecosystem both in France and abroad.
Our team encompasses a broad range of skills and works across all asset classes and investment strategies:
• Listed assets and portfolios
• Unlisted assets (private equity, other unlisted securities, family-owned businesses and tangible assets)
• Real estate, land and agricultural assets (vineyards, forests, rare earths, etc.)
• Art and collectibles
MJ&Cie follows an SRI-compliant approach that consolidates practices and encourages the use of sustainable strategies and service providers across all asset classes.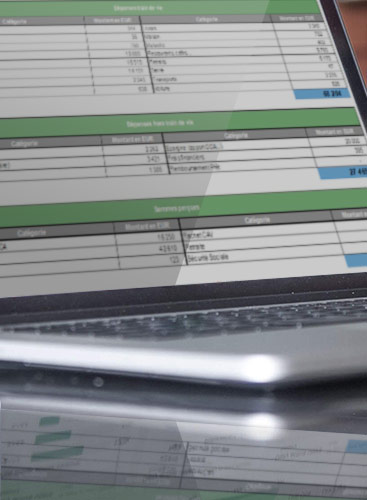 FINANCIAL ASSETS
Registered in France as a Financial Investment Advisor member of the CNCEF, MJ&Cie devises strategic allocations before organizing and overseeing asset management by clients' existing asset managers, or by new asset managers selected through a rigorous and transparent tender process.
Through this process, based on an ALM (asset-liability management) approach, MJ&Cie also takes into account each family member's individual concerns (risk tolerance, investor profile, specific constraints, asset classes, etc.) as well as lifestyle and expense forecasts (short-term), inflation (medium-term) and commitments (medium- to long-term).
PRIVATE EQUITY
MJ&Cie proactively supports unlisted asset investment strategies. Depending on the client's investment objectives, risk sensitivity and SRI sensitivity, a suitable allocation can be defined between venture capital, growth capital, buyout capital and investment in distressed companies.
MJ&Cie maintains active involvement with the unlisted securities ecosystem so as to be able to identify those professionals and solutions best suited to each client's strategic goals: club deals, investment funds, equity investments and direct investments are all offered by selected professionals regularly monitored by MJ&Cie.
MJ&Cie supports entrepreneurs with their business-specific strategic thinking and diversification requirements. As a genuine partner, MJ&Cie also provides all the necessary support for monitoring unlisted securities and investments.
REAL ESTATE
Real estate, whether owner-occupied or purchased as an investment, is a vital component of any asset portfolio.
From research through to acquisition and from management through to disposal, MJ&Cie proactively supports its clients with real estate strategies requiring significant technical expertise (e.g. through brokers and asset managers) and legal expertise (e.g. through notaries and lawyers).
MJ&Cie remains actively involved in this ecosystem so as to be able to identify those professionals and solutions best suited to each client's strategic goals.
In addition to assistance with owner-occupied real estate, allocations can be drawn up for investment in residential, office, retail and logistics real estate. Such allocations take into account the client's investment objectives, risk sensitivity (portfolio risk, property trading risk, etc.) and SRI preferences, as well as client preferences in terms of national and international geographical diversification and investment methods – direct investment, funds, club deals, etc.
CONSOLIDATION ET REPORTING
MJ&Cie's independent consolidation system means we can provide each client with personalized reporting and summaries of their assets and liabilities at their desired frequency.
Our system, based on the SaaS (Software as a Service) model, combines hi-tech performance with scalability and data security.
This strategic management system ensures efficient monitoring, enabling us to produce an overview of a client's wealth and detailed asset base at any time.
Quantitative analysis and constraint monitoring modules enable us to reassess risks and performance on a regular basis.
This powerful system facilitates ongoing dialogue between MJ&Cie and clients' chosen investment service providers, ensuring that the quality of service provided remains high.