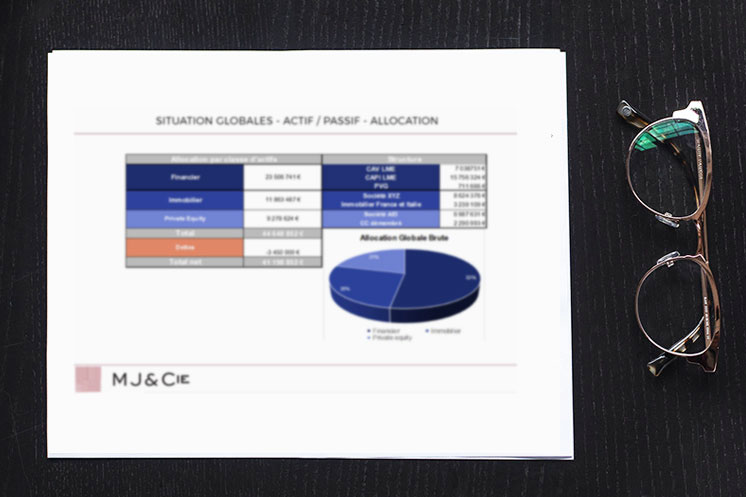 MJ&Cie uses a rigorous, methodical process.
• Meeting
MJ&Cie submerges itself in each client's world. Discussions proceed on a confidential basis. Discussions proceed on a confidential basis.
• Analysys
Each client receives tailor-made support based on an in-depth assessment.
• Strategy
Proposals are drawn up for an investment plan and a family and wealth organization plan (assets/liabilities).
• Sign-off
Back-and-forth discussions provide for iterative development of a strategic plan.
• Exécution
Our standardized, proactive methodology constantly adapts according to each client's objectives.
• Evaluation
Results are regularly measured and discussed, with adjustments made where necessary.
This process helps ensure balanced, sustainable growth.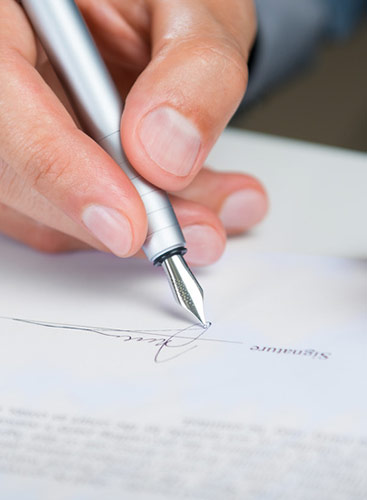 MJ&Cie carefully details the scope of its role in its letter of engagement.
MJ&Cie is paid exclusively through client fees.
MJ&Cie respects established relationships with clients' long-term advisors, from whom it remains independent.
MJ&Cie builds close relationships with existing service providers and does not impose its own alternative providers.
Monthly progress reports allow for thorough and regular monitoring of performance by each of the four divisions, as well as definition of new measures to be adopted.
The MJ&Cie process is based on a strategic review that is revised annually, making it possible to assess the extent to which objectives have been achieved.